A wide variety of foils can be purchased through a wholesaler for aluminium foil. Many foils can be easily formed and cut to size. They can be used, for example, for a vapour barrier. Aluminium foil has the advantage that it is easy to stretch and process. There are wholesalers in Europe who specialise in the shipment of aluminium foil. This is mainly due to the sustainable thinking of the packaging industry.

Metal and aluminium foil recycling
No other material offers such good conditions for reprocessing as metal. In Europe, the recycling rate for metal packaging is well over 70%. For this reason alone, aluminium and sheet steel are an attractive option for packaging manufacturers from Europe, but also for consumers. Aluminium foil can also be used flexibly in the private sector.
If you want to buy aluminium foil through a wholesaler, then you usually get large sheets that can be used for example for a vapour barrier or vapour check.
Aluminium foil ensures a high-quality appearance. Despite all the positive properties, many European companies still use plastics instead of aluminium foil to produce packaging. Many studies deal with the aluminium foil market in Euro, especially in the field of secondary and transport packaging. If you want to buy aluminium foil cheaply in Europe, you have a large choice at wholesale. Depending on requirements, the most varied thicknesses of aluminium foil are available for purchase.

Is the purchase of residual items sensible?
The purchase of remaining stock is worthwhile in any case. Many suppliers of aluminium foil, copper or plates offer residual stock at a fair price. These can be conveniently ordered online. If you want to buy larger quantities of aluminium foil on site, then you have the disadvantage that you also have to take care of the transport of the foils.
Depending on the size of the aluminium foil, transport with your own car is not always possible. Where can I order aluminium foil and special foil? A remnant supplier from Europe is an ideal place to go if you want to buy aluminium foil at the best price. With many suppliers in Europe you can buy foil with different thicknesses and alloys.
When buying aluminum foil from a remnant market, one should always consider the intended use. Are they to be used for packaging food or are they rather necessary for a house renovation? The greater the load the aluminium foil has to withstand, the more flexible, thicker and more flexible it has to be. If you want to buy the film on a remaining stock market, then you don't have to worry about the quality.
Aluminium foil is very tearproof and resistant. As it is also considered to be very durable, it can be stored for many years. Accordingly, the foil of the remaining stock supplier will not be of inferior quality.

The production process of aluminium foil 
Aluminium foil is often referred to as aluminium or silver foil. This name is particularly characteristic for the material that is needed for the production. If you want to buy a conventional aluminium foil, you can be sure that 99% or even 99.9% of it is made of pure aluminium. The foil is based on aluminium plates.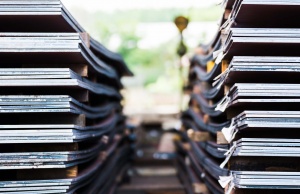 These are brought to a thickness of 0.5 mm or 1.5 mm by special rollers. The aluminium solidifies again during the rolling process. The film becomes hard and brittle quickly due to the enormous forming process. For this reason, it is then soft annealed again in the manufacturing plants in Europe. This gives it its popular flexibility and flexibility. Many manufacturers in Europe have specialized in the production of aluminium foil, which is well suited for private household use. These films have a thickness between 0.010 and 0.015 mm.
During production, the aluminium is made thinner with the two rollers. While one side of the aluminium foil comes into contact with the polished roller during rolling and becomes shiny, the other side is pulled by the roughened roller. This gives this side of the film its matt appearance. Many aluminium foils from manufacturers in Europe are marked on one page. This allows craftsmen, for example, to know exactly which side has to be on top when gluing the wood for a vapour barrier when building a sauna.

Where can I get a catalogue of aluminium foils?
Catalogues for aluminium foils are available from all manufacturers in Europe. Some catalogues can also be ordered or viewed directly on the Internet. If you want to buy a large quantity of aluminium foil, you can also take a look at the manufacturer's website. The most common sizes are offered there directly and you get a good overview of the different offers.
Individual films can be compared directly with each other. What manufacturers of aluminium foil are there? One of the suppliers of aluminium foils is AlFiPa from Cologne. This company has made a good name for itself in Europe for many years. There are catalogues available for this aluminium foil manufacturer. But it is much easier to use the online catalogue.
Here you can look for the right sizes and thicknesses of the foils. Many films from well-known manufacturers offer very good precision and quality. Whether you want to buy aluminium foil for sound insulation or self-adhesive foils made of aluminium, you will quickly find what you are looking for in an online catalogue.