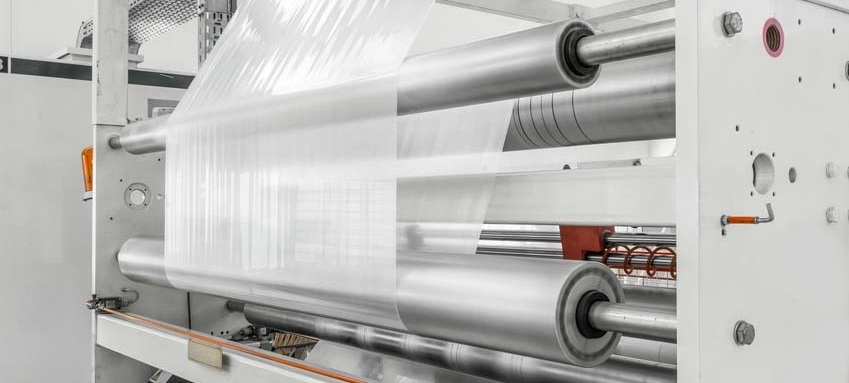 We supply industry, commerce, and trade with packaging films made of various materials and in customer-specific dimensions. Our packaging films are characterized by high-quality materials that possess diverse properties to meet the respective requirements for suitable packaging. We supply industries, trade, and commerce with films made of materials such as:
Aluminum
Polyethylene
Polypropylene
We offer you highly functional and precise packaging films for your industry, ranging from packaging film for the food industry to industrial packaging.

Specialized Packaging Solutions:
These specialized packaging solutions are designed to meet the specific requirements in these areas, from preserving freshness to environmentally friendly design.
Plastic Films as Packaging Material
Our range of packaging films is extensive and includes plastic films made of polyethylene, which can be used for bags, carrier bags, sacks, and shrink, stretch, and sealing films. Polypropylene films are used as clear films for various packaging areas, including the production of packaging films for textiles, hygiene articles, and yogurt cups.
Typical Industries and Applications:
Transport & Logistics
Food Packaging
Pharma & Medicinal Packaging
Industrial Applications
Other Industries
This is a selection of the most common industries and areas of application. We also supply other industrial sectors. We are also happy to support you in the development of a new packaging film – contact us!
Advantages of Our AlFiPa Plastic Packaging Films:
Compression strength and impact resistance
Light transmittance
Shape stability
Resistance to various liquids (oils, fats, fuels, chemical liquids)
Permeation properties (low permeability of vapors, gases, or aromas)
Thermal insulation behavior for sensitive goods
And other relevant properties
Aluminum as Packaging Film
Packaging films made of aluminum are lightweight, flexible, and recyclable. At the same time, they are non-toxic, tear-resistant, and offer protection from light, oils, fats, and other influences. We supply aluminum foils in various dimensions and hardness levels to meet the requirements of the most diverse packaging options. Our aluminum packaging films are applicable in numerous industrial areas due to their high functionality. For example, we supply aluminum foils for coffee capsule production or for the pharmaceutical industry to protect medicines from light and moisture.
Typical Industries and Applications:
Food Packaging
Pharma & Medicinal Packaging
Industrial Applications
Other Industries
Do you have a question or would you like to receive technical advice to find the packaging films that best protect your product? Contact our expert team!
Advantages of Aluminum Packaging Film:
Tensile strength
Aroma protection
Light impermeability
High thermal reflection
Barrier functions
Other relevant properties
We offer you highly functional and refined packaging films as the precise solution for your industry. All our films are also available as self-adhesive films!