We specialize in small & medium quantities of aluminium foils and strips. We are your ideal partner for:
custom alu materials
urgent orders
new product developments
We offer:
aluminium foils and strips in non-standard dimensions
low-quantity coils (small diameter, low weight)
special material treatments
lacquering, lamination & multilayer solutions
Our available aluminium alloys include EN-AW 1050, 1200, 8079, 8011, 8111, 3003, 5754 in soft (O/H111) to hard (H18/19).
We supply materials in thickness from 6.3-4000 µ and width from 20-2000 mm (others upon request).
With over 45+ years of industry experience, we love to support your new product development with free consultation on the right material for your application.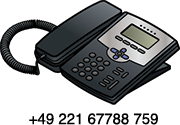 We provide excellent service, free consultation and are available 24×7.
Inquire now!
  We answer every inquiry.